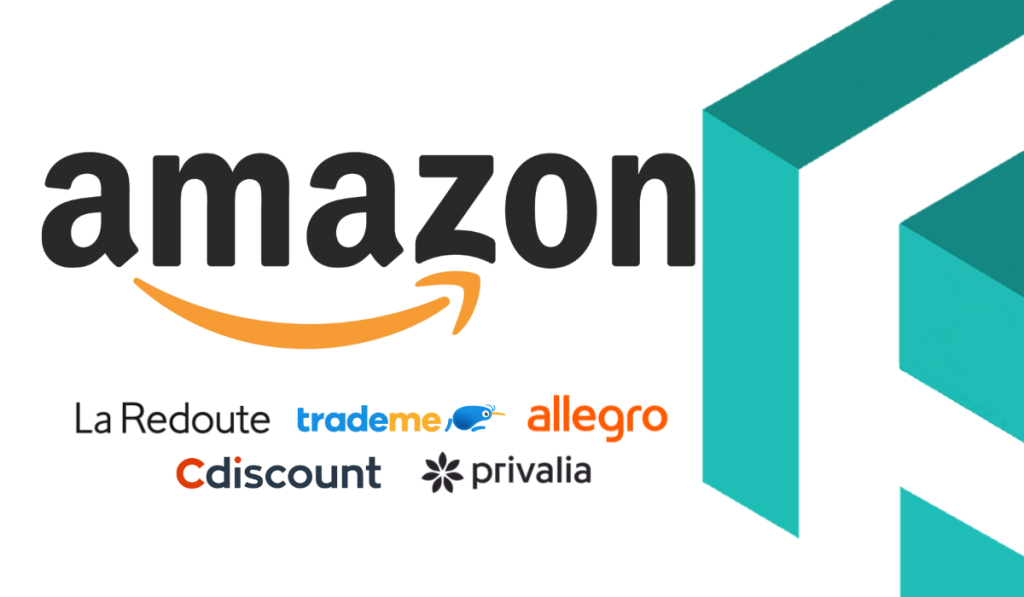 They say there's more to life than work, and when it comes to e-commerce there's certainly more than simply selling on Amazon. Take a look below at the top 5 alternate online retail outlets that you should be selling on today.
1.) La Redoute (France)
As you may have guessed from the name, La Redoute is France's premier Amazon alternative. Founded in 1837, the company is the top-ranked online destination for apparel and home decor in France, with its website servicing 7 million unique visitors each month. With an emphasis on quality and fashion, La Redoute has partnered with style icons including Karl Lagerfeld and Naomi Campbell, and with the company recently opening up to 3rd party sellers, listing your products here lets you rub shoulders with fashion powerhouses such as Christian Lacroix and Jean-Paul Gaultier.
2.) Cdiscount (France)
Fashion not your thing? If your brand has a stronger focus on homeware, gifts or electronics, Cdiscount makes for another excellent French Amazon alternative. With 900,000 unique visitors per day and 1.7 billion euros of turnover in 2015, Cdiscount was the country's first online retailer, and still easily leads the pack as France's biggest e-commerce outlet today.
3.) Privalia (Spain)
With its roots in Barcelona, Spanish e-commerce outlet Privalia has branched out its operations to Italy, Brazil and Mexico, growing to hold the leading market share in each of these markets. With 24 million registered users worldwide, listing through Privalia puts your products in front of an expansive and deal-hungry audience, and with 60% of their sales being driven by mobile channels, Privalia is at the forefront of modern shopping on the go.
4.) Allegro (Poland)
Whilst Amazon and EBay can get you far in the UK and America, relying on these established American stalwarts in Poland will offer diminishing returns. With 14 million customers and 98% consumer brand awareness, Allegro is easily the leading online Polish marketplace, with EBay struggling to gain a foothold in the country and Amazon avoiding competition altogether. As Europe's fifth most visited online marketplace and with Poland's online sales growing faster per annum than both the US and UK, Allegro provides access to a thriving European audience.
5.) Trade Me (New Zealand)
Trade Me's company slogan proudly proclaims it as 'Where Kiwis Buy and Sell Online', and as the leading online marketplace in New Zealand, it's hard to disagree. Whilst the comparisons are inevitable, Trade Me works out the kinks that EBay naysayers rail against, namely dropping listing fees and cutting out PayPal and its commission altogether. Listing through Trade Me opens your products up to 4 million active members in a country with a population just shy of 4.7 million, making it a lucrative opportunity to reach a richly-concentrated domestic audience.
Here at Pertemba we sell through all these channels and more, with our reach only continuing to grow. Looking for an easy and hassle-free way to tap into these marketplaces? Get in touch to find out what we can do for you at hello@pertembaglobal.com.