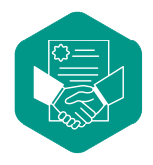 CONTRACTS
Marketplace contract negotiations can be tricky, not least when language barriers come into play.
Pertemba has established long-term contracts with over 80 international marketplaces.

We only partner with companies we believe in, allowing us to take all risk and responsibility for our shared success.

When it comes to working with Pertemba there are no tie-ins or contracts. Stop working with us at any time.

Your products - your decisions. You control where your products are sold.
INTEGRATIONS
Looking to branch out but lacking technical capacity? With each marketplace requiring a bespoke approach to integration the prospect of setting up real-time inventory can be challenging.
Pertemba's in-house development team has years of experience in offering tailored solutions to meet the integration needs of each of our marketplace partners.

Problems along the way? Whether it's stock malfunctions or pricing problems, you can trust the Pertemba team to identify and resolve issues quickly.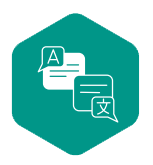 LOCALISED SERVICES -
CONTENT - MARKETING
Breaking into international territories may seem like an obvious decision, but language barriers can bring negotiating with marketplaces and listing goods to a grinding halt.
Native speaking customer service for all international sales channels ensures that Pertemba customers receive quality responses quickly.

Product listings are translated by our dedicated team of native translators, ensuring that both your business and your products are represented professionally on a global stage.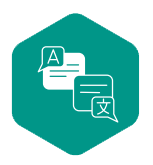 SHIPMENTS
Securing a customer order is only the start of the selling process. When it comes to packing, preparing and posting an order, you can trust Pertemba to take care of each stage professionally.
We have established links with couriers all over the world, ensuring your products arrive safely in countries across Europe, America and Asia.

Our warehouse team takes expert care in packing and prepping products, ensuring even delicate items arrive in one piece.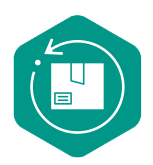 CURRENCIES
Managing international currencies can be time consuming and confusing, particularly when it comes to reimbursements. Pertemba keeps money matters plain and simple, no matter the currency.
Up to the minute currency conversion ensures that your product pricing keeps up with the latest rates.

Pertemba manages the payment process from beginning to end, ensuring we meet each buyers preference.

Returning goods internationally can be daunting for the average consumer. Our international customer service team ensures customers peace of mind and their money back.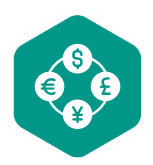 COMPLIANCE
Looking to take your business to the next level but daunted by the challenges of international compliance? Broaden your products' horizons by listing on top global marketplaces with Pertemba.
Pertemba has expert knowledge of the legal and logistical implications to selling on the world's biggest online retail platforms

Brexit has made selling into EU territories more complex than ever, with additional layers of compliance added in areas such as taxes, documentation and logistics. Pertemba has already steered scores of companies through the process, taking care of everything from beginning to end.