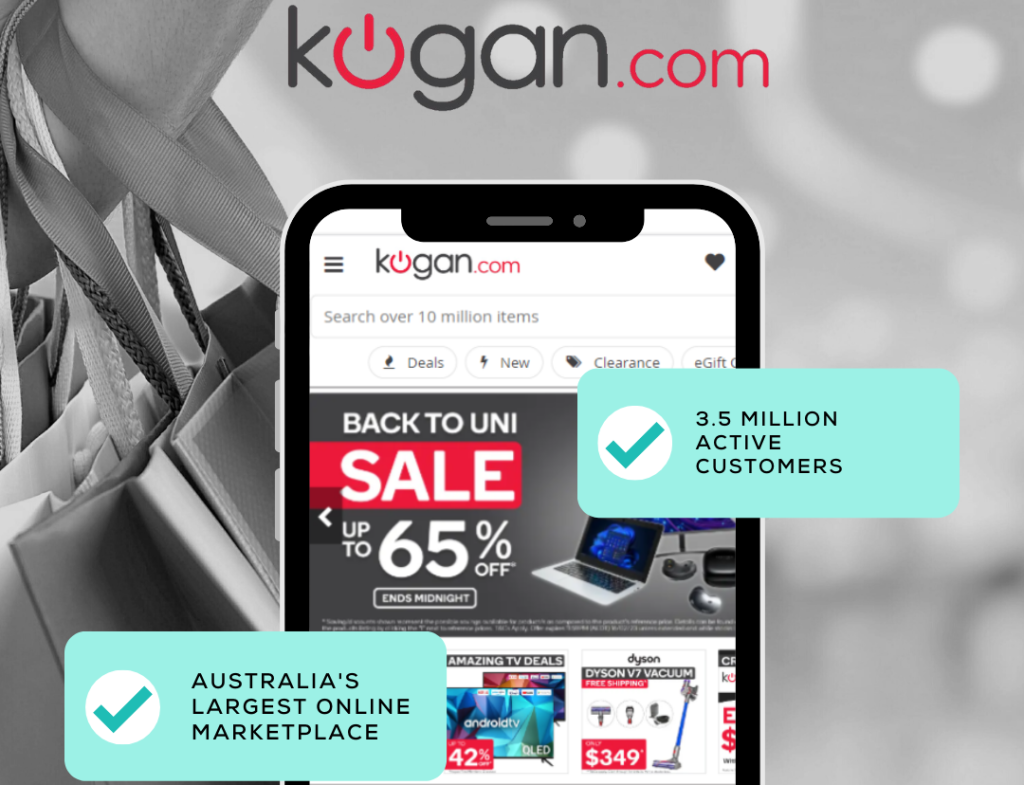 Kogan.com is Australia's largest online marketplace, offering a vast array of products from fashion and beauty to home and electronics.
With over 3.5 million active customers and a reputation for quality, reliability and exceptions customer service, Kogan.com is a top choice for businesses looking to hit the ground running in the Australian market.
At Pertemba Global, we understand the unique challenges of selling on marketplaces in Australia and can provide the expertise and support needed to help your brand succeed.
Partner with Pertemba Global and start reaching millions of Australian customers on Kogan.com today!